Plane crash investigation
On 19th May 2016, flight MS804 was lost at sea south of Greece in a water depth of 3,000m. DOS was contacted to offer a solution to find the aircraft and to recover the flight recorders, aircraft debris and other material lying on seabed. After less than 4 days from the start of operations in the field, both flight recorders were found and recovered from a depth of 3020m.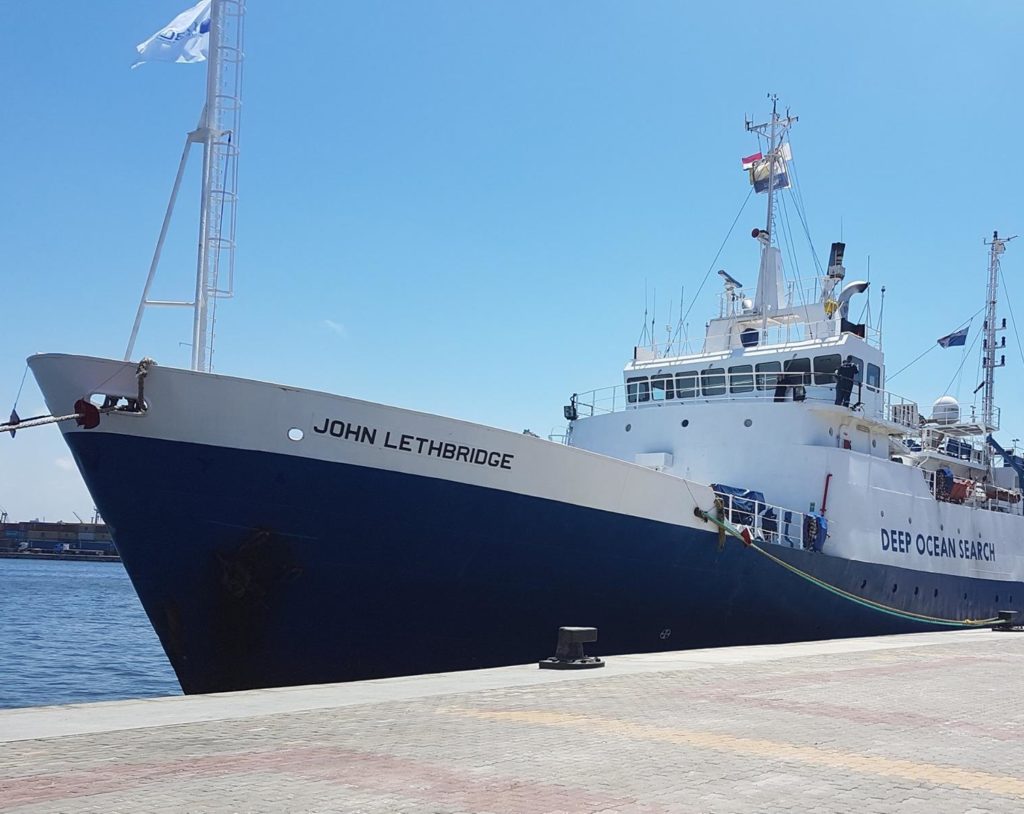 DOS was able to offer a solution to investigators where a single support vessel would deploy a fully integrated 6000m depth rated spread.
A spread able to cover the seabed with long range side scan sonar, which would be equipped with several flight recorder pinger locator systems, and be able to recover debris with an ultra-deep ROV. The full spread was permanently fitted on board our vessel SV John Lethbridge, which eliminated long mob/demob times and/or long calibration periods.
6000 msw side scan sonar
6000 msw ROV
6000 msw salvage capacity
10 km range USBL
INS based positioning systems
Flight recorder locators
BEA RELEASES
Quickly operational on site
The vessel SV John Lethbridge left UK waters on 28th may 2016 and transited as speedily as possible to Alexandria, Egypt.
The search
A detailed side scan sonar survey of the site, with MAKiX, was carried out in less than 3 days. After two sonar lines (less than a day), the aircraft wreckage area was detected through DOS's upgraded systems and was carefully geographically positioned for the next phase – inspection.
Located by MAK iX
In addition to beacon locator sensors, fitted on tow fish for this particular mission, MAK iX has shown itself to be a formidable tool for flight recorder detection. In addition to its highly dynamic imagery, the low frequency mode offers a decisive advantage: frequency used by all flight-recorders's beacons (37kHz) fall into the MAK iX low frequency listening bandwidth (centred on 30kHz).
This means that emissions from flight recorders will also make periodical acoustic marks on sonar profiles, allowing detecting/confirming the target within or outside the imagery range!
Illustration below is a generic side scan imagery and is not related to MS804.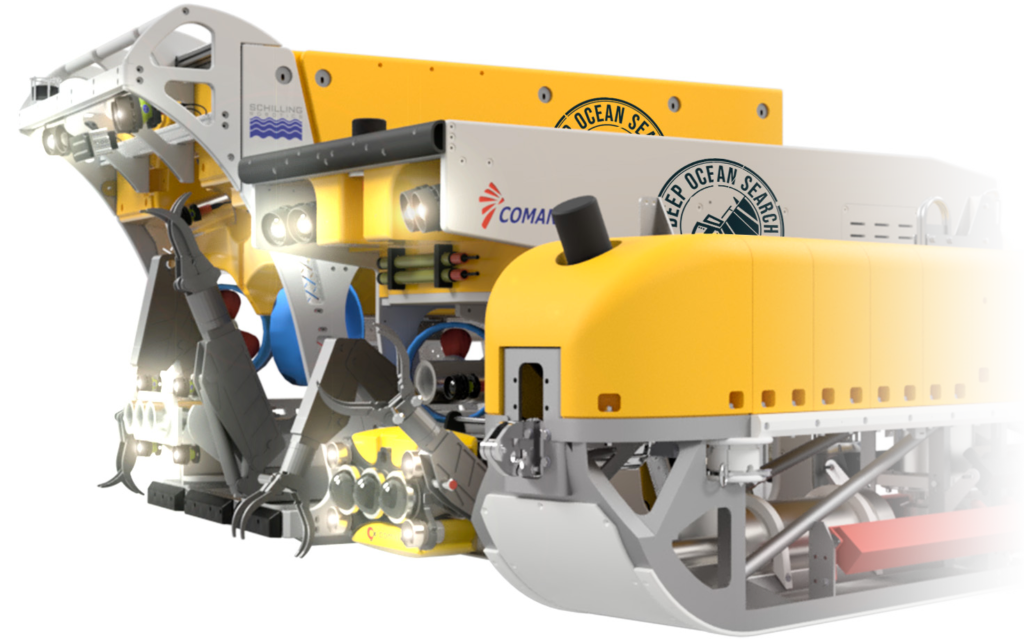 From survey to ROV operations in a minute.
Having achieved this, operations were switched from sonar to ROV work without the need for an extra port call, involving demobilisation and remobilization, as all the systems were permanently operational on the SV John Lethbridge and the survey personnel can operate both at will.
No mobilisation/demobilisation
No port call required
Vehicles swap in a minute
ROV operations
At this point a very detailed visual survey of the debris field was began, oriented by the instructions of the investigators and principally, at this stage, the Airbus team. A database of located debris items was created. Airbus engineers on board were able to identify the parts of the aircraft and selected those required for recovery. All items were geo-referenced in the database and could be and were relocated very quickly when selected for recovery.
4 days later
After less than 4 days from the start of operations in the field, both flight recorders were found and recovered from a depth of 3020m and transferred to shore via an Egyptian Navy vessel.
The close cooperation between the Egyptian authorities (the CEA), the French aircraft accident investigation department (the BEA), Airbus and the legal, forensic and medical authorities and their representatives allowed for fast and efficient operations covering all aspects of the project and were instrumental in the rapid and successful conclusion of the mission.
DOS were particularly impressed by the quality of personnel from all the above cited organisations which we worked with and by the spirit of cooperation and comradeship which permeated this team during this difficult operation.