DOS are pleased to confirm their involvement in the finding of the French submarine
 

La Minerve, which was lost in off Toulon, France.

The diesel submarine La Minerve was on a military exercise when it disappeared in January 1968. Repeated searches have failed to find the vessel until now.

In collaboration with SHOM (French navy hydrographic service) and the French navy, DOS provided support to Ocean Infinity and their team on the search vessel Seabed Constructor. 

La Minerve was found on Sunday 21st July at a depth of 2,370 meters, SSW from Cap Sicié, 27 miles (45km) from Toulon.

The submarine, broken into many pieces, was located by the Seabed Constructor using a number of  AUVs and the wreckage was found after 4 days of search. The location was helped by the fact that La Minerve had sunk onto an abyssal seabed with low amounts of geology. 

The first three letters of the vessel's name were clearly visible on a piece of the conning tower.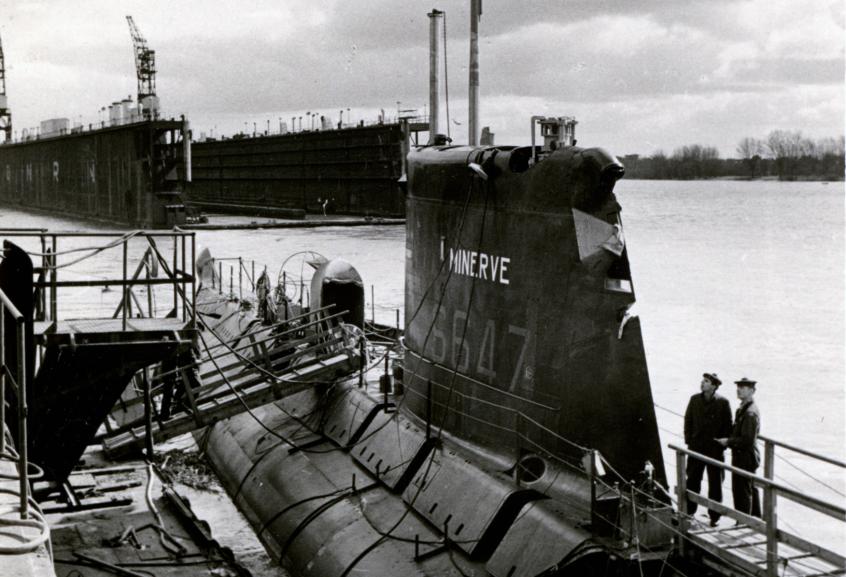 DOS senior staff were very involved in the project preparation and provided several key personnel to assist in the search and to liaise with the French Navy.
The French team was directed by Hydrographic engineer Julien Simon who lead the whole operation. The liaison officer operating between the survey team, the SHOM and the Navy was DOS's JC Caillens, (pictured below briefing the team), who is retired French naval officer with the rank of Commander. Over his long Navy career, he was in charge of the French Navy Subsea department for Submarine Rescue (CEPHISMER). He was also First Mate of the Navy Diving school, and Captain of the minehunter vessel AIGLE.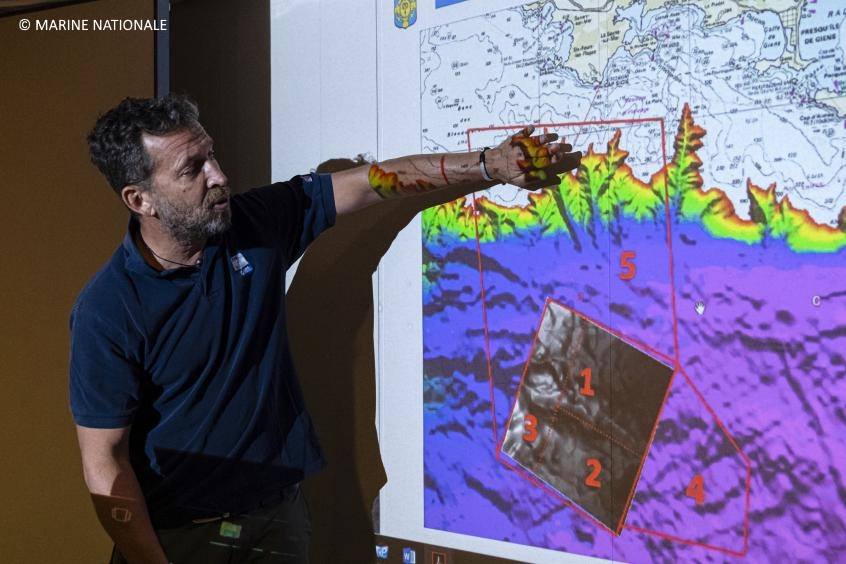 Francois Mace and Giovanni Casagrande were also selected to join the team and provided their skills to identify the wreckage of the submarine through the AUV data recorded on board the vessel Seabed Constructor, provided by the American firm Ocean Infinity (see OI's AUVs below).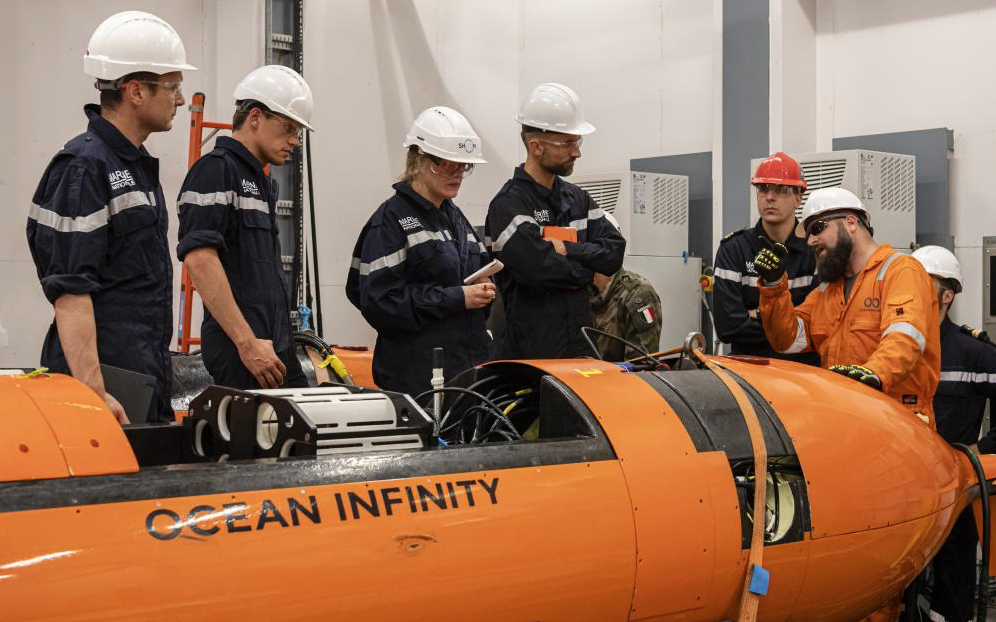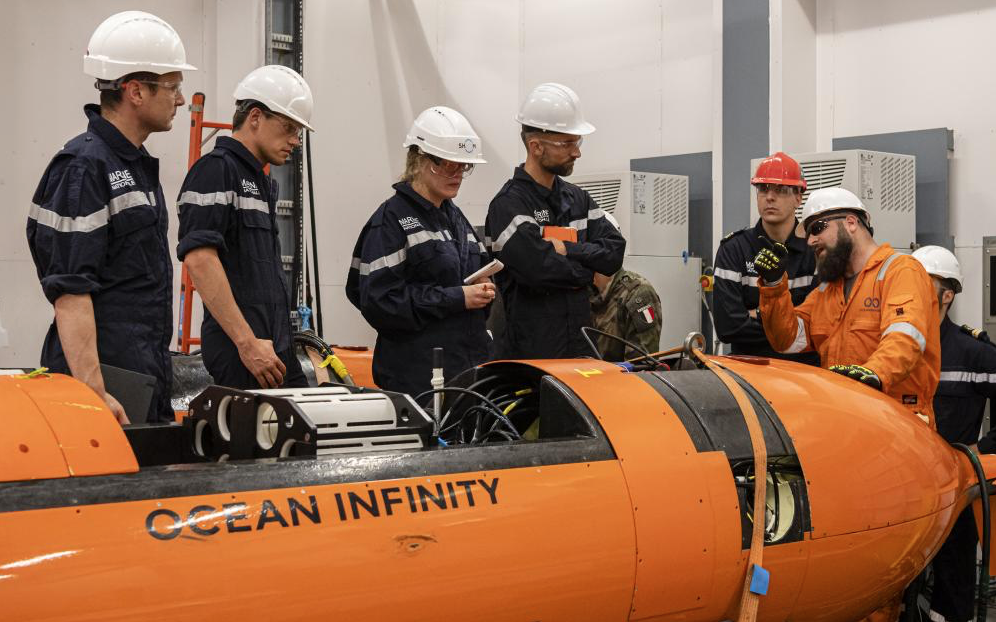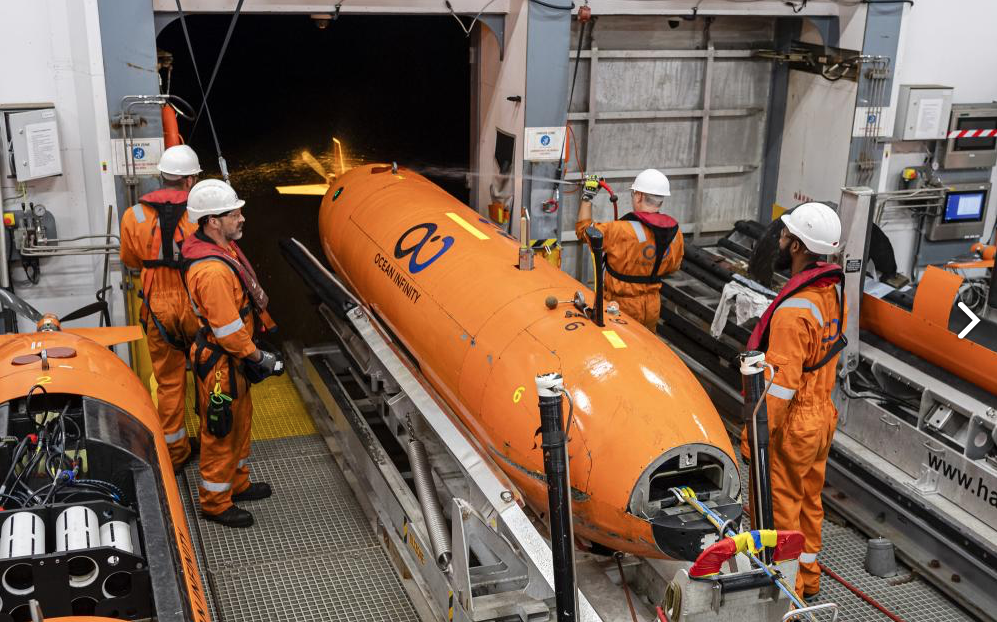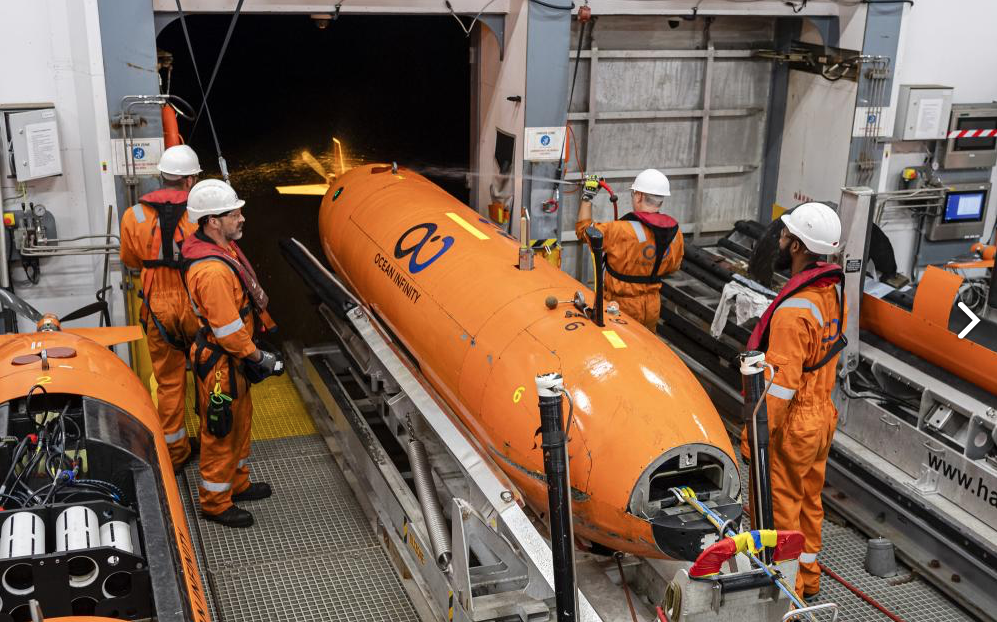 A ceremony for the families was conducted over the site of La Minerve on 15th Sept 2019 from the French Navy vessel Tonnerre, in the presence of families of the missing crew. Admirals Prazuck, Isnard, Rolland, and Morio de l'Isle and The Minister of Defense, Florence Parly, officiated at this ceremony.